Gardening jobs for November can be quite different depending on your location and the climate in your region. Here are some general gardening tasks you can consider for November:
1. Gardening jobs for November – Clean up & check for any required maintenance
Before winter sets in, it's essential to clean up your garden. Remove any dead plants, leaves, and debris. This helps prevent the spread of diseases and pests. Check fencing for any maintenance needed before stormy weather approaches. If you have trees in your garden, check them out for any weaknesses and assess if any branches need removing before any incidents in high winds.
Why not get a Tool rack to help you tidy up.
Tidy your shed and Tools and store them away neatly. A garden Tool rack is great for compact spaces and holds hand tools too. You can purchase your tool rack HERE 
Available in 3 sizes, with either engraving of Tools or you can pay a little extra to have it personalised. – Making a great Christmas Gift.
2. Pruning
November is a good time to prune many trees and shrubs, as they enter dormancy. Prune dead or damaged branches and any that may pose a hazard during winter storms. Winter storms bring the risk of Wind rock.  This is the process of the wind causing the plant to be damaged at the roots as they are rocked back and forward due to being top heavy. The roots become loose and causes the plant to weaken. Plants such as Roses and Buddleia with benefit from a prune.
As you fill out your garden planner for what plants to have in your garden, the location and position of your garden will really influence what plants are suitable.  Is you garden really affected by strong winds or is it quite sheltered.If you are affected by winds and storms you may need to look at plants that are more equipped to cope with wind rock such as Grasses and Heather.
If you don't have a planner don't worry you can download one here for FREE to help you achieve blooms all year round in your garden
Get the FREE Chester & Cooke Garden Planner
3. Gardening Jobs for November – Plant Spring Bulbs
If you want a beautiful spring garden, November isn't too late to plant spring-blooming bulbs like tulips, daffodils, and crocuses. remember to put them on your planner where you planted them and what colour they will be. So you will know what colour you should achieve where. Bulbs are also great in pots, which can be moved around the garden or on your patio.
Protect your knees from planting pain.
Planting and gardening can be hard on your back if you bend over to plant or on your knees if you are always kneeling. My preference is to kneel, but you should use a garden kneeler to bring comfort to your knees and avoid those aches and pains.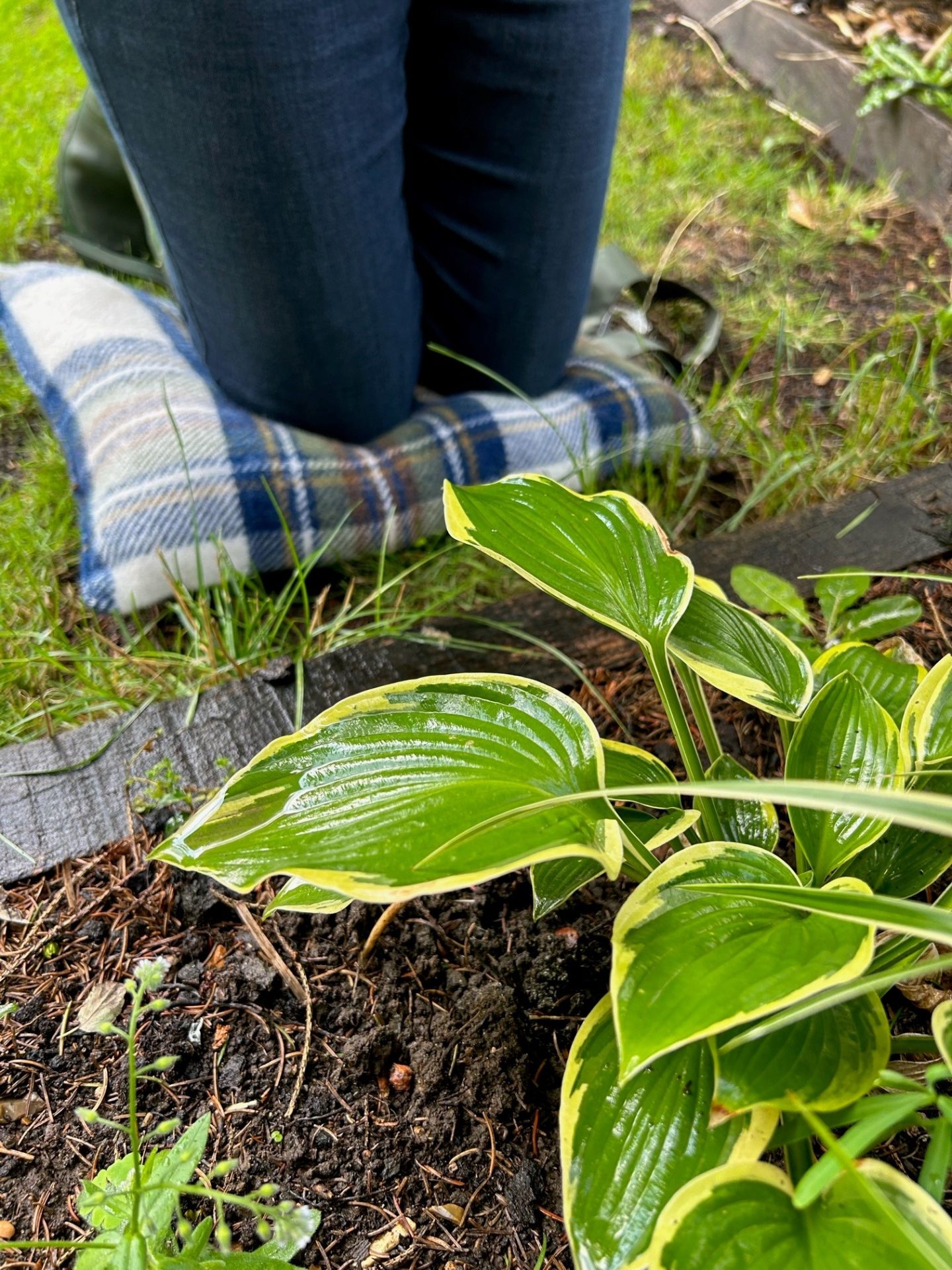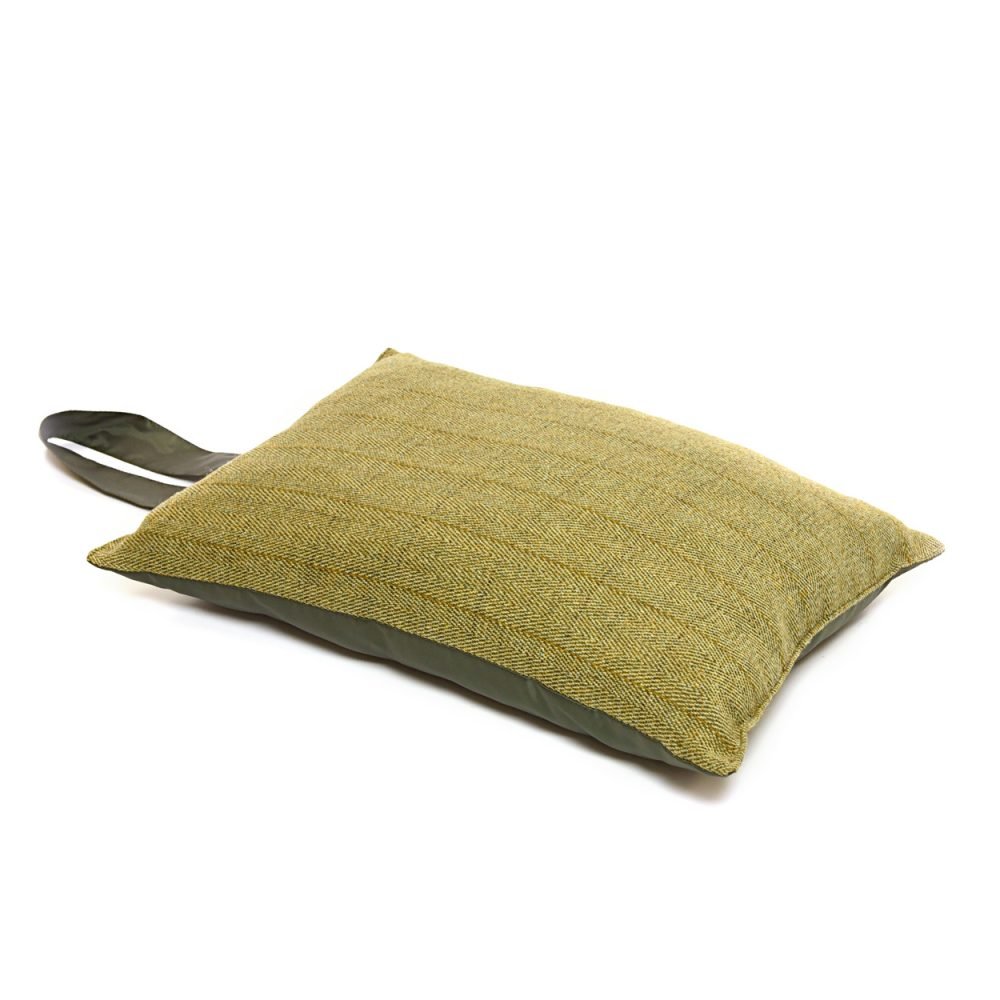 My Chester & Cooke Garden Kneelers come in 2 colours a gorgeous Blue/Green Tartan or a lovely tweed. With a waterproof backing and a carry handle they are an essential gardening companion.
4. Transplant and Divide
If you have overcrowded perennials, this is a good time to divide and transplant them. This helps them thrive & rejuvenate tired perennials It keeps your garden healthy, where plants may not be performing as well as they used to. Spring and autumn are the ideal times to lift and divide many perennial plants. This can be daunting if you haven't done it before but don't be nervous.  You wont hurt it but will actually be helping it.
5. Gardening Jobs for November – Mulch
What is Mulch, I hear you ask?  Mulch is a mixture of different materials such as decaying leaves, compost and bark which can be applied to protect your plants from freezing temperatures. Mulch also helps retain moisture. It can be used during summer for the use of retaining the moisture but over winter it can be used over the top of plants which have died back to protect their roots from the freezing temperatures.
6. Protect Sensitive Plants
If you have tender plants that can't withstand freezing temperatures, consider moving them indoors or providing some form of protection like frost cloths, Mulching them as above will also help but added protection of fleeces is a great idea..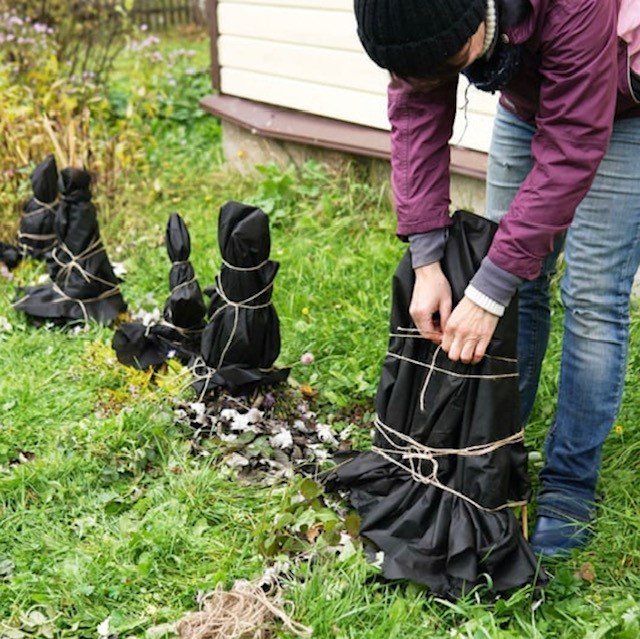 7. Composting tips to get the best out of your compost bin.
I love composting  – Continue to add kitchen scraps and garden waste to your compost pile. Even in colder months, the composting process continues. It may slow down, as there isn't quite so much heat in your bins. Make sure you keep a lid on them so it will help with this heat retention. If you use a pallet style compost bin, put carpet or some sort of lid over the top.  This keeps the heat in to keep it healthy and working. Try and not have too much of 1 thing, i.e. don't fill it full with grass cuttings, but make layers, adding a small layer then scraps, then something else like leaves. Horse manure is great for really getting it active and helps with the decomposition.
If you have loads of worms in one bin but not many in another then try and share them between your bins.  I like to rotate my bins one that is full and waiting to finish it process to be emptied, one that I'm using and then one I have emptied. Emptying your bins is the best feeling.  Getting that wonderful nourishing compost for FREE that your plants will love and drink up is great.  If your not quite ready to use it but need to empty the bins you can store it in a plastic bag ready to be used. Make sure to leave some worms ready for the newly used bin so they can do their vital job of turning our waste material into garden gold.
It is also a good idea to give your bins a bit of a stir up so you don't get areas that are not decomposing.
8. Lawn Care in November
Continue mowing your lawn as long as it's growing. A final mow at a lower height is a good idea before winter. Also, rake up leaves to prevent them from smothering the grass.
9. Gardening jobs for November – Plan for your gardens Future, get a vision.
November is an excellent time to start planning for next year's garden. Take note of what worked and what didn't this year, and research and order seeds and plants for the spring.
If you need somewhere to store your seeds – then its good to consider what features of a seed box you should be looking for, this article will help you with that. 10 things to look for in a Gardeners seed box.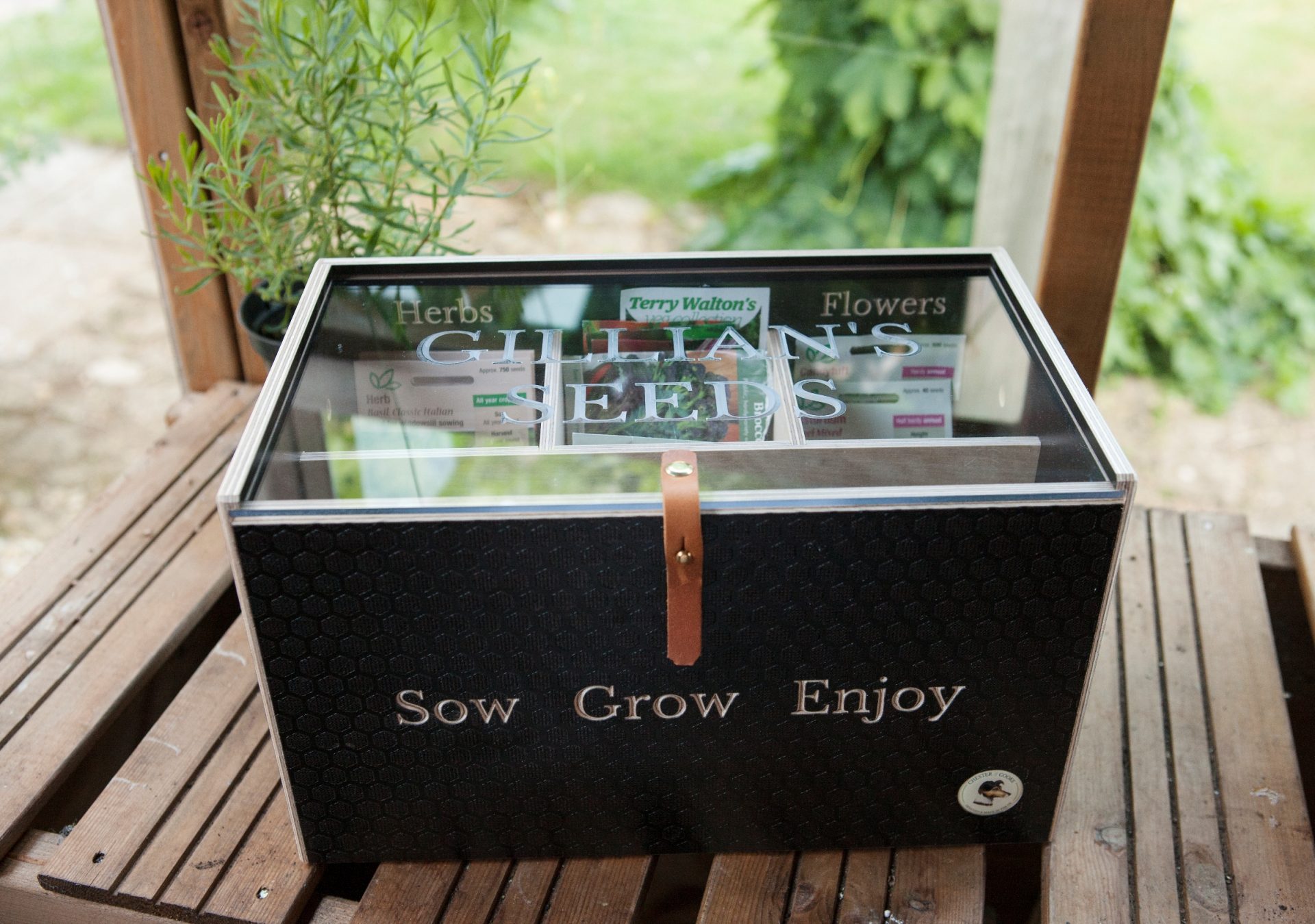 Want extra information about plants for windy places. Check out this great article . Need extra reassurance about dividing plants – watch the brilliant Monty Don Here to show you how to do it.
Remember that gardening jobs for November can vary depending on your specific climate, location and the types of plants you have in your garden. Be sure to adapt these general guidelines to your local conditions. For all our Chester & Cooke gardening products to help you with your gardening progress – click HERE