Most people have heard of a Boot Jack, Right?  – Well not every body has, I have been to country fairs where people have asked me – "How do I use a Boot Jack?" Well, whether you are a constant Welly Wearer like me or only an occasional wearer, you will want to know the 5 reasons to use a Boot Jack. – P.S They can be used for other footwear too. – So read on to find out more.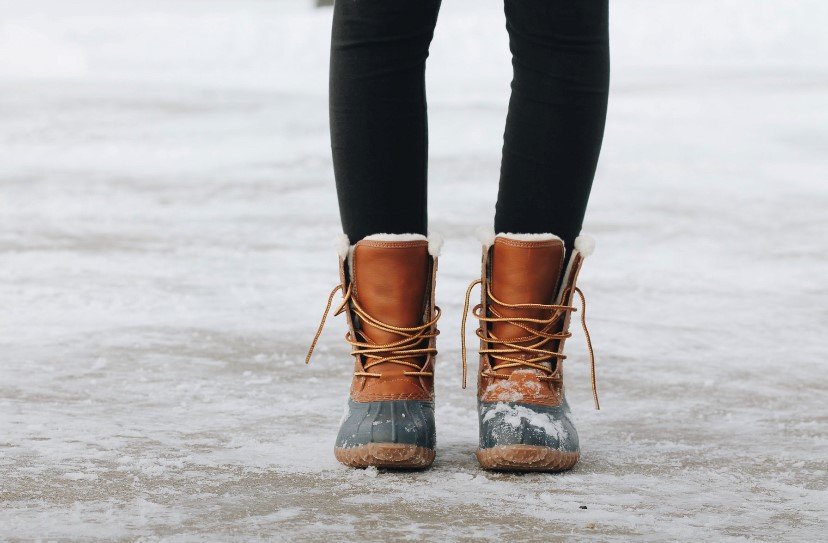 A Boot Jack Helps you get your Welly Boots Off! – Ironically 'Boots Off!' is the engraving on our most popular boot Jack, and by the way we do 15+ different engravings. – Check them out here.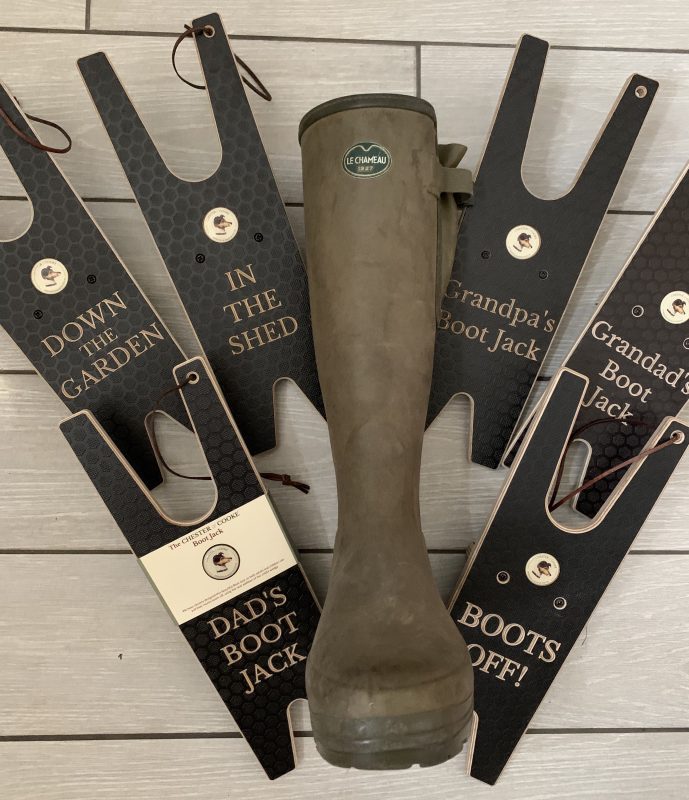 I don't know what it is with Wellingtons but they love to stay stuck on your feet, if you like to keep warm and have a neoprene version these have some sort of special suction mode that comes as standard, which just loves to keep them stuck to your feet. So it's great to have a helpful devise like a Boot Jack to break that suction.
So how does it work – Well a Boot Jack is a fantastic piece of kit that has been around for many years, Its simple. You put your heel in the U section of the Boot Jack and your other foot on the flat part to hold it firm. And simply pull your foot out the Boot.  It really is that easy and takes all the heave hoo out of the procedure, it saves your back too.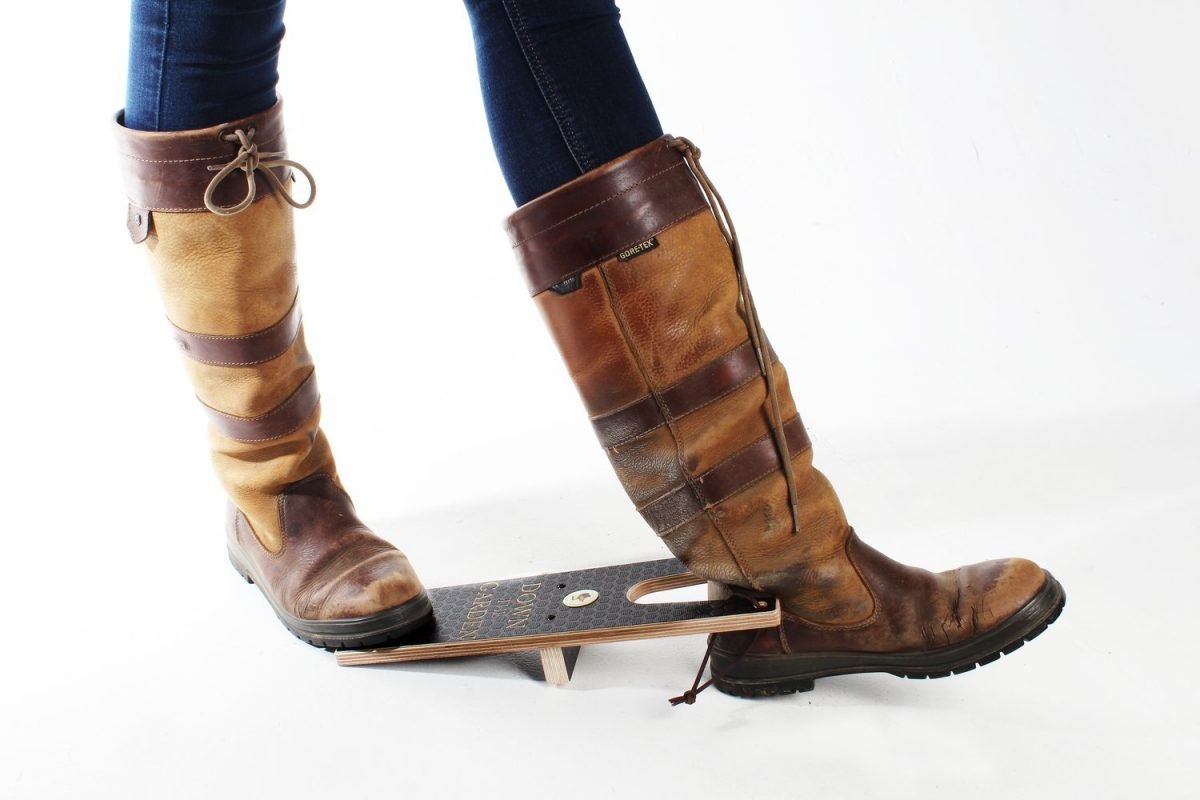 Helps Keep your Welly Boots in good condition. – You may be tempted to use the back door step or the toe of your other foot to help get your wellies unstuck from your feet but this really doesn't do your boot any good. It puts all the pressure in one place and can weaken that area of the rubber on your Boots and cause splits and cracks. You can pay a lot of money for a good pair of technical wellies, so they are worth looking after.
If you interested on how best to store your wellies to help keep them in good condition, you can read my blog about the use of welly racks here. Our  wooden Wall mounted welly racks are a great way to store your wellingtons.
A Boot Jack will help Keep you and your Back door step Clean. – We wear wellies because it's muddy and wet right? So you've been out for a dog walk, had a day's shooting, walking across cover crops in wet sticky soil, or like me doing the fabulously luxurious job of poo picking your horses.  Your covered in mud.
If you didn't use a boot jack, how would you get your wellies off? Sit on the floor and pull at them with your hands, doing so sort of fancy Yoga move. Or have you tried to pull them off with your hands while standing up. That's a challenge that needs to be on the TV as it would win awards for how funny it is. Although it's not funny when its you who ends up splat in some mud. (After a day out in the field in a muddy car park). Not to mention the amount of mud you get on your hands. Yuck. So using a simple Boot Jack which can be stored in your Boot Bag along with your wellies after you have finished at the yard or after a walk makes life so much easier and cleaner.
Helps with aches, pains, bending and no pulling
Like I mentioned previously Boot Jacks don't just need to be used for Wellingtons, they can be used for Work Boots, Foot Ball Boots or even shoes. Young or old there is no age limit.
For someone who finds it difficult to bend, has back problems or even arm problems a Boot Jack can be a great help.  – I have had quite a lot of people that have purchased them for this reason and even if you don't wear wellies.
A Boot Jack helps give independence for the older generation, and with our Boot Jack the young too.
So here is the last of my 5 reasons to use a Boot Jack and if you know anyone later in life or have young children this one is for you. For the elderly a Boot Jack still gives them the independence of being able to take their shoes off by themselves. You don't need to just use a Boot Jack standing up you can also use it sitting in a chair.
I have designed a whole range of Boot Jacks for Grandparents Gifts. Whether they are called, Nanny, Grandma, Papa, Grandad or Grandpa we have a Boot Jack and if not we also do a personalised option too. Shop Boot Jacks Here.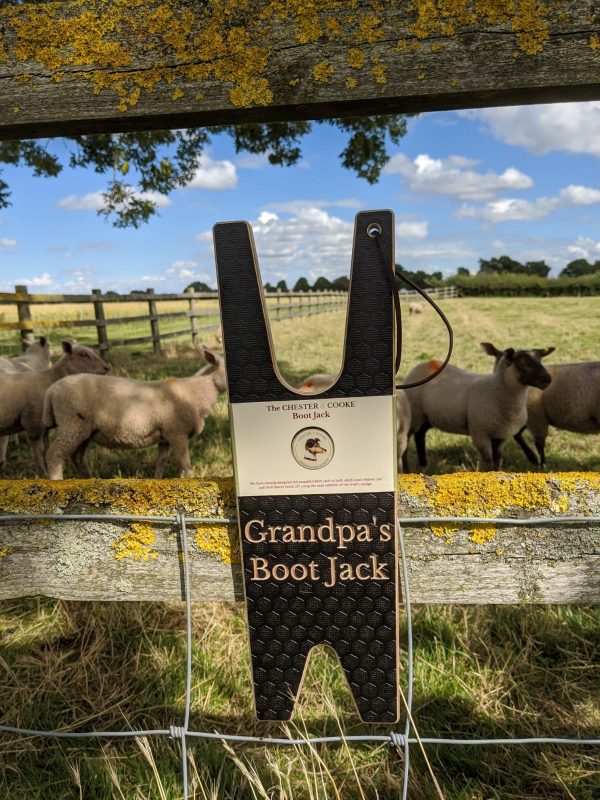 For younger Children we developed our Boot Jack with a smaller wedge at the other end so they can pull their welly Boots off themselves. I know how independent youngsters like to be and they like to copy the adults too.  It again saves your hands getting all muddy pulling their boots off.  So yet again a Win Win.
As you can see a Boot Jack has many benefits, not just helping take your boots and Shoes off, but helping to keep clean, preserving the life of your Wellingtons, helping to prevent aches and pains from bending down, giving independence to the young and old. I hope you enjoyed reading the 5 reasons to use a Boot Jack? And I really helped it showed you how usefully they really are.
You can purchase yours on our website. Here.
Thanks to
Chris Parker Video & Photography
& Louise The – Gamekeeperess
for the wonderful photos.