Using a dog lead rack can be incredibly beneficial for dog owners and their pets. Here are five reasons to use a dog lead rack and why it is a practical and useful addition:
1. Number 1 of 5 reasons to use a dog lead rack is Organization and Convenience:
A dog lead rack provides a designated and organized space to store your dog's leads, collars, and other accessories. It keeps everything in one place, making it easy to find what you need when it's time for walks or outings. No more searching around the house for misplaced leads or struggling to untangle them.
2. Prevents Misplacement and Damage
Without a proper storage solution, dog leads and accessories can easily get misplaced or damaged. Dogs can be curious creatures, and they might chew on or play with unattended leads, causing wear and tear, and in some situations, making them unusable. A lead rack keeps them out of reach and prevents unnecessary damage.
3. Personalised Dog Lead racks – brings uniqueness to your home
Having personalised items in your home brings uniqueness.  It evokes an emotional response when you see items connected to your pet, making your heart leap with love and joy and memories. It doesn't have to be their name it could be a word such as 'biscuits' which perhaps you yell to your dog for recall.
I love making personalised items.  They are so special and really give a connection to you and your home.  We often personalise welly racks, kindling boxes, dog beds as well as our dog lead racks and other products.  For an extra small fee it can make such a big difference to your home.
Giving Personalised items as gifts really makes them extra special. It  creates an emotional connection from the receiver of the gift to the giver. They will always remember that is was you that gave that gift and will create emotions and memories with that.  This is why personalised items are so special and well worth the thought and small extra cost. The feedback from customers is wonderful and really shows how the uniqueness and sense of belonging that personalised items can bring.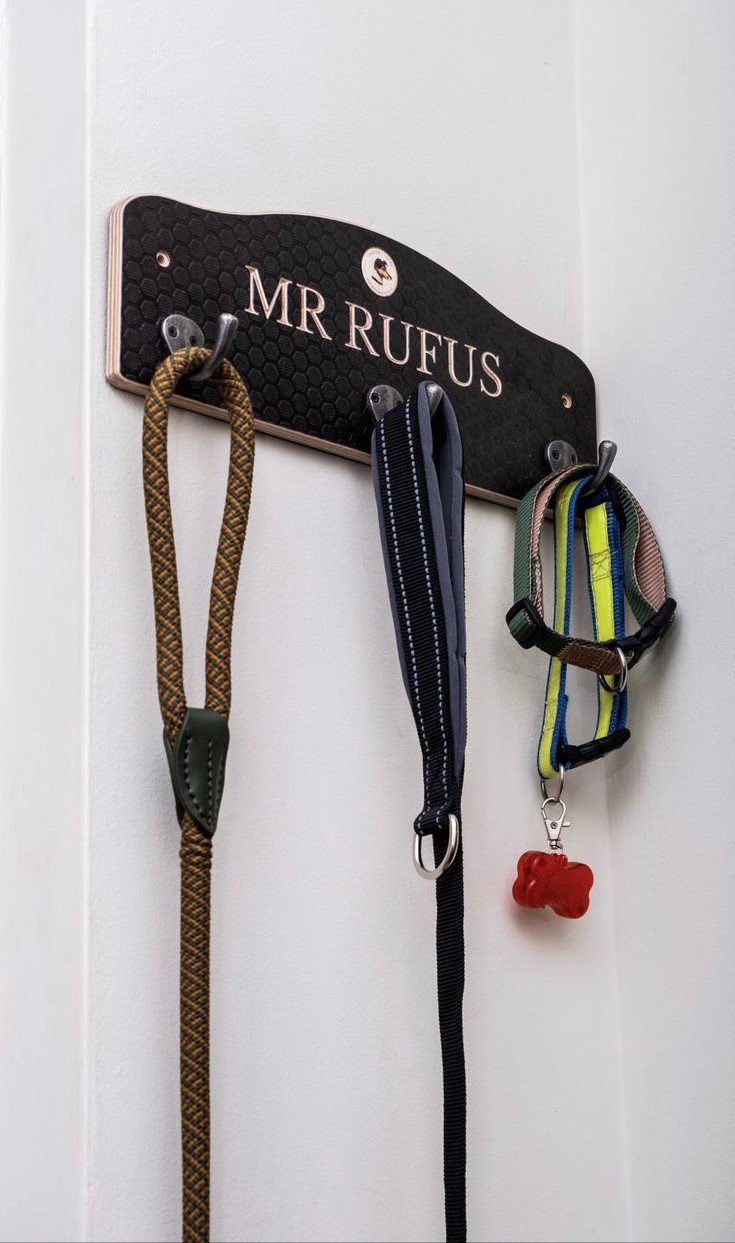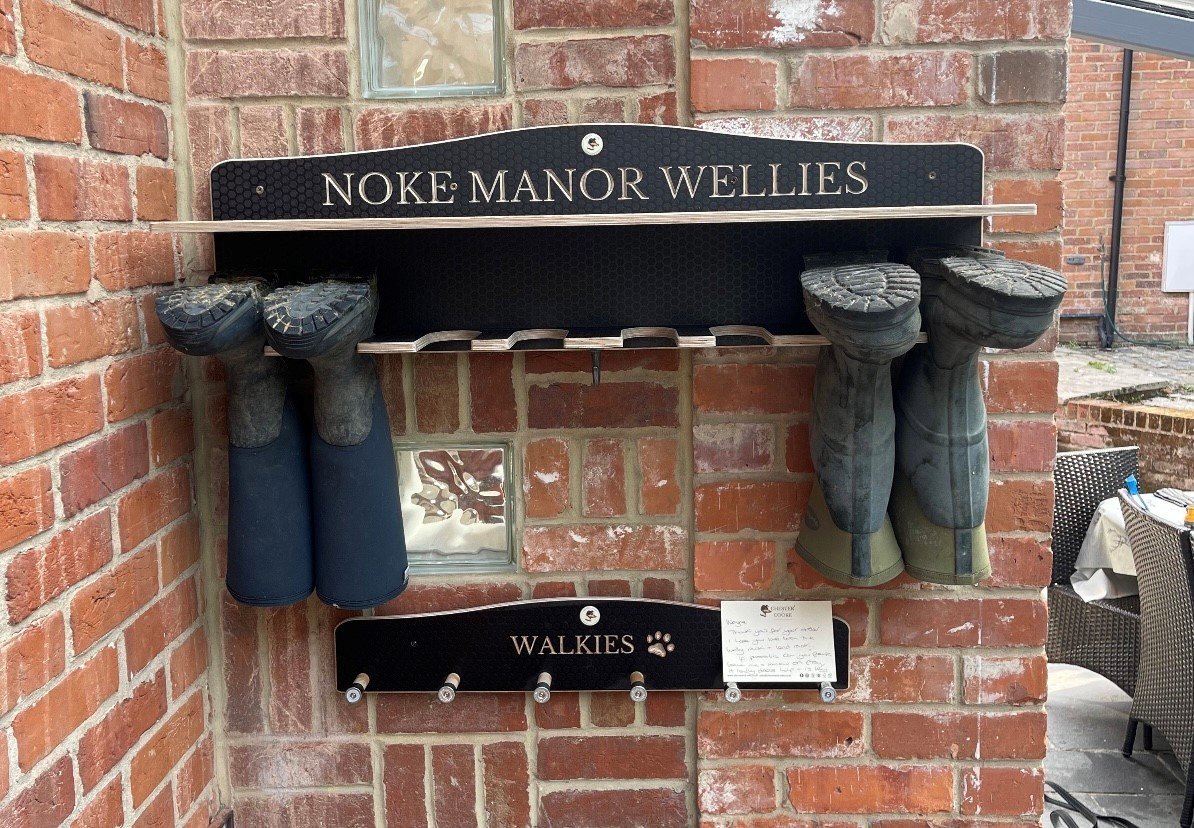 4. Space-saving:
Especially in smaller living spaces or homes with multiple pets, a lead rack can be a space-saving solution. Hanging the leashes on a rack on the wall or behind a door keeps them off the floor and avoids clutter in the living area.
Our Vertical hanging lead rack is great for this situation, it will fit neatly into small spaces, yet can store multiple leads or dog accessories. we do these in 3, 4, 6 or 8 hooks or cartridge cap style. You can purchase yours HERE.
5. And number 5 of my 5 reasons to use  dog lead rack is it Encourages Regular Walks:
Having a designated spot for your dog's leads can serve as a visual reminder to take your dog out for regular walks. It encourages consistency in walking your pet.  This promotes their physical and mental well-being while strengthening the bond between you and your furry friend.
Overall, a dog lead rack is a practical and helpful tool that promotes organization, preserves the quality of dog accessories, and ensures you are always prepared for enjoyable walks with your canine companion, I hope you have enjoyed reading these 5 reasons to use a dog lead rack. My dog lead racks, are available with standard engraving of walkies, gun dogs leads or can be personalised. They can either have black hooks or our cartridge cap style pegs.  You can shop my dog range of products HERE.
Thanks for reading.
Liz