Get  inspired – Here are your gardening jobs for June.
So how is your garden looking? Weeds have been a big problem to keep on top of for me as I'm so busy.  All that rain in April made everything grow like mad, but I am really loving how my garden looks at the moment.
Gardening jobs for June – Arm yourself with canes and ties.
It's time to look around your garden to see what plants need support and give them help climbing.
Plants with big heavy heads may need extra support such as Alliums, pop in a cane and tie loosely with biodegradable garden twine to give it the support needed. Watch out for climbers such as sweet peas and clematis which will need extra help climbing the structures you have provided. Chicken wire can help with this. It can very quickly lose its way and become tangled in other plants. So watch these plants every day.
Hoe Hoe Hoe – No it's not Santa! It's time to control those weeds.
Grab a Hoe and make a routine to hoe between your plants every other day. 
This will really help keep those weeds down.  They can soon get out of control so catching them while they are young is key.
Now the question is – should you put these weeds in your compost bin? There is certainly a debate about this. As you could be causing more problems for next season however there are also added benefits from adding some weeds to your compost. Such as clover which will fix nitrogen in your soil which will help other plants. But the choice is yours. Whatever you decide, I would suggest avoiding putting the seed heads of weeds in your compost bin and avoid composting weeds that reproduce their roots such as Knotweed. Just to note Japanese Knotweed is tightly controlled by the goverment due to it very invasive nature. If you think you have this I suggest you have a read of this article. 
Gardening jobs for June – Watering your plants (obviously this will be all the summer months if no rain).
It may sound obvious but we are coming into the month where it is vital to keep your plants watered. This can be a time consuming job and also the pressure of using valuable and pressurised water supplies.
If you haven't read it already refer back to my gardening jobs for May for ideas for water butts if you haven't already got one. You can find it HERE.
When to water – Water your plants in either the early morning or evenings. If you do have the option of either try to do it in the morning.  This has the added benefits of discouraging slugs and snails, as the plant will use the water throughout the day drying out the soil.  So keeping the soil drier for longer. As slugs and snails like the moisture they would be more attracted to plants that have had an evening water and therefore got moist soil. The foliage will also be drier and therefore prevent mildew diseases.
Understand your plants water requirements to save time and water.
Annual flowers and vegetables produced in the spring – due to new and shallow roots will need more watering than autumn grown plants.

Mature trees and shrubs do not generally need regular watering. They have such wider and deeper roots making them more drought-proof. If they are under 5 years old they will need more watering as they would suffer drought-stress quicker than a mature tree or shrub as their root system isn't mature yet.

Newly sown or newly planted areas  – water every day if there is no rain.

Lawns

  – Unfortunately they require a lot of water to keep them looking good, this is a questionable use of a water resource. Instead of watering, mow less closely and less frequently. Brown patches usually recover in the autumn.
Methods of watering
Watering can

Hose pipe

Sprinkler

Drip lines

Water timers
All of the above have pro and cons – so it will depend on the size of your garden, the amount of spare time you have, the amount of water butts you have as to what method will suit you best and also the best for saving water. – Please note sprinklers use a vast amount of water, and don't necessarily direct it solely where it is needed.
You can have a look at this website to investigate further the different methods. https://www.waterirrigation.co.uk/hoses-and-accessories.html
Gardening jobs in June – Sowing and Growing in June  
Foxgloves can be sown now which will add height and lots of colour to your garden. Cosmos is a beautiful delicate flower, which has really fine foliage with is great in your borders.  Its not too late to sow this now either.
Beetroot can be sown now. There are some amazing varieties out there for you to try, which are so colourful they look amazing.
It's a great time to get sowing herbs too, if you love using herbs in your cooking why not grow your own on your windowsill. It really enhances a meal to use fresh herbs.  Our kits come with everything you need, the classy wooden herb planter, 3 pots and saucers, coco and coir compost (peat free) and a seed collection of 5 Herb varieties. All put together in nice packaging.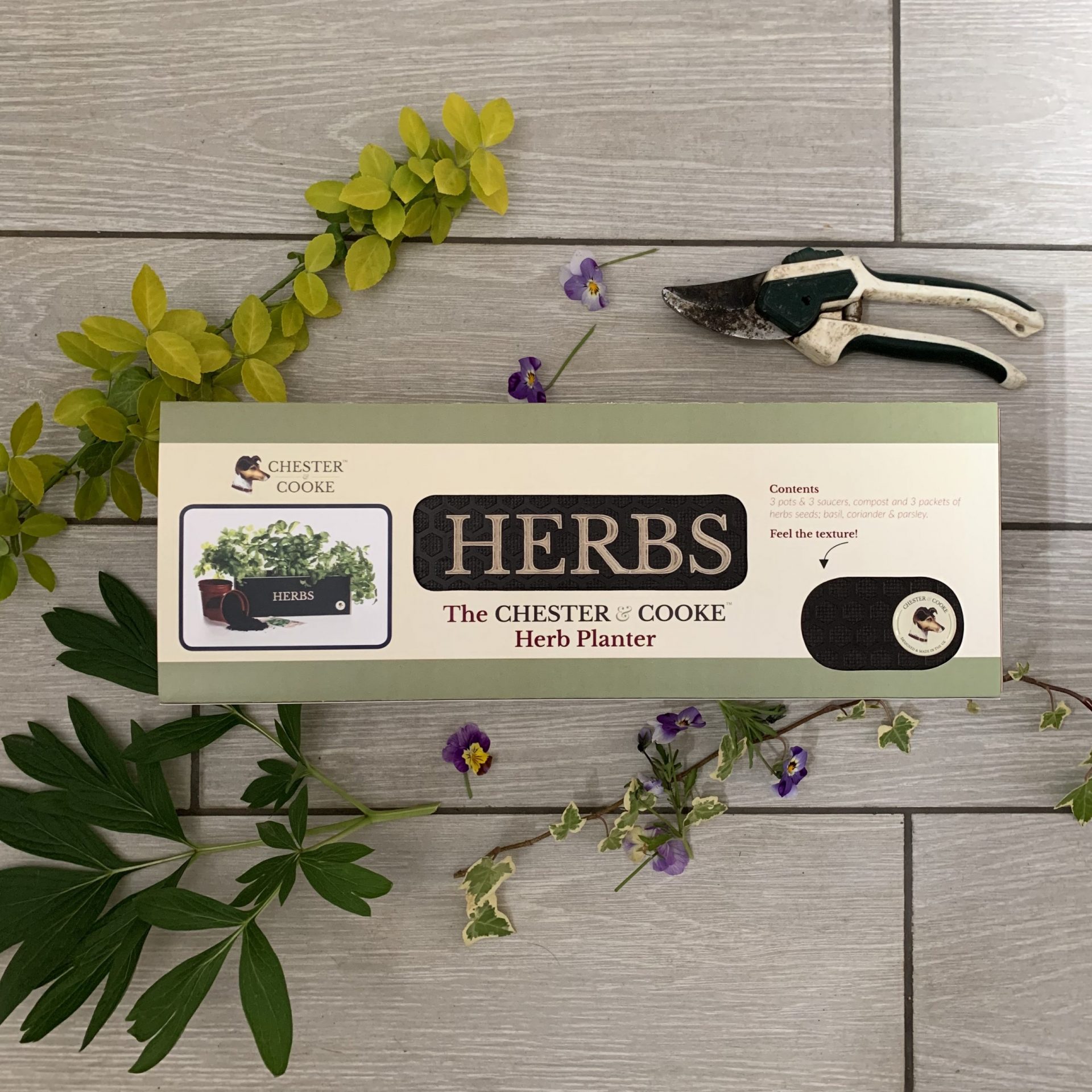 Didn't sow all your seeds? If you don't have a storage box I have the perfect seed box for you. With 3 engraved compartments, and an extra one for oversized packets of seeds. Beautiful leather handles. An engraved lid which can be personalised and the options to have divider cards this is a really great product for gardeners. And perfect as a gift too as it also comes in our gorgeous Chester & Cooke packaging. Starting from £65 you can purchase yours HERE.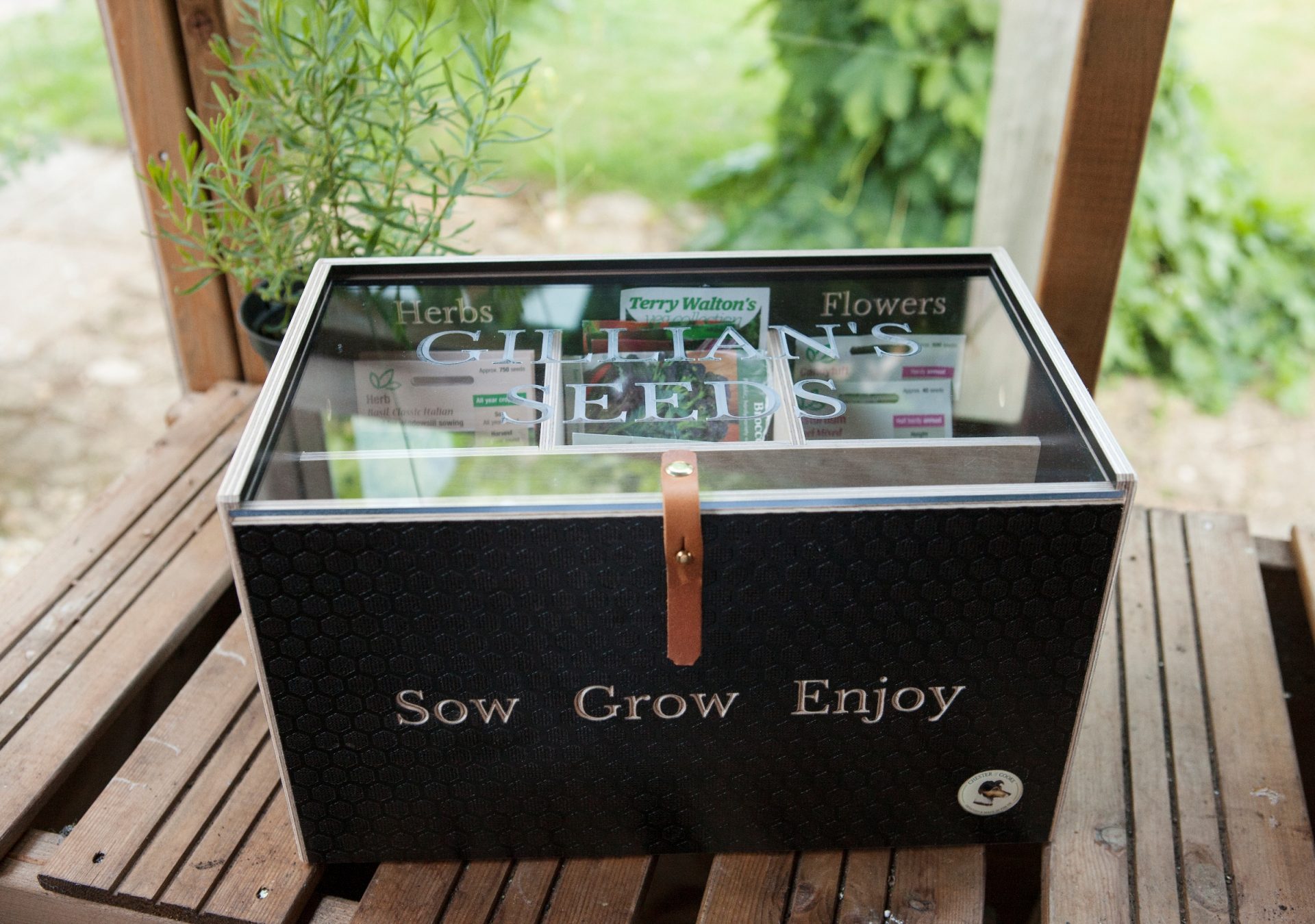 Sort your seeds into date order using your seed Divider Cards because this is a great way to be on top of when to plant your seeds, and avoids missing your sowing window. You can purchase some here for only £7 for a set of 3 that fit perfectly into a Chester & Cooke seed box.  I also sell a set of front divider cards, which comes with a helpful garden calendar/planner to make notes of what is and isn't successful in your garden for both flowers and veg. You can buy them HERE for £9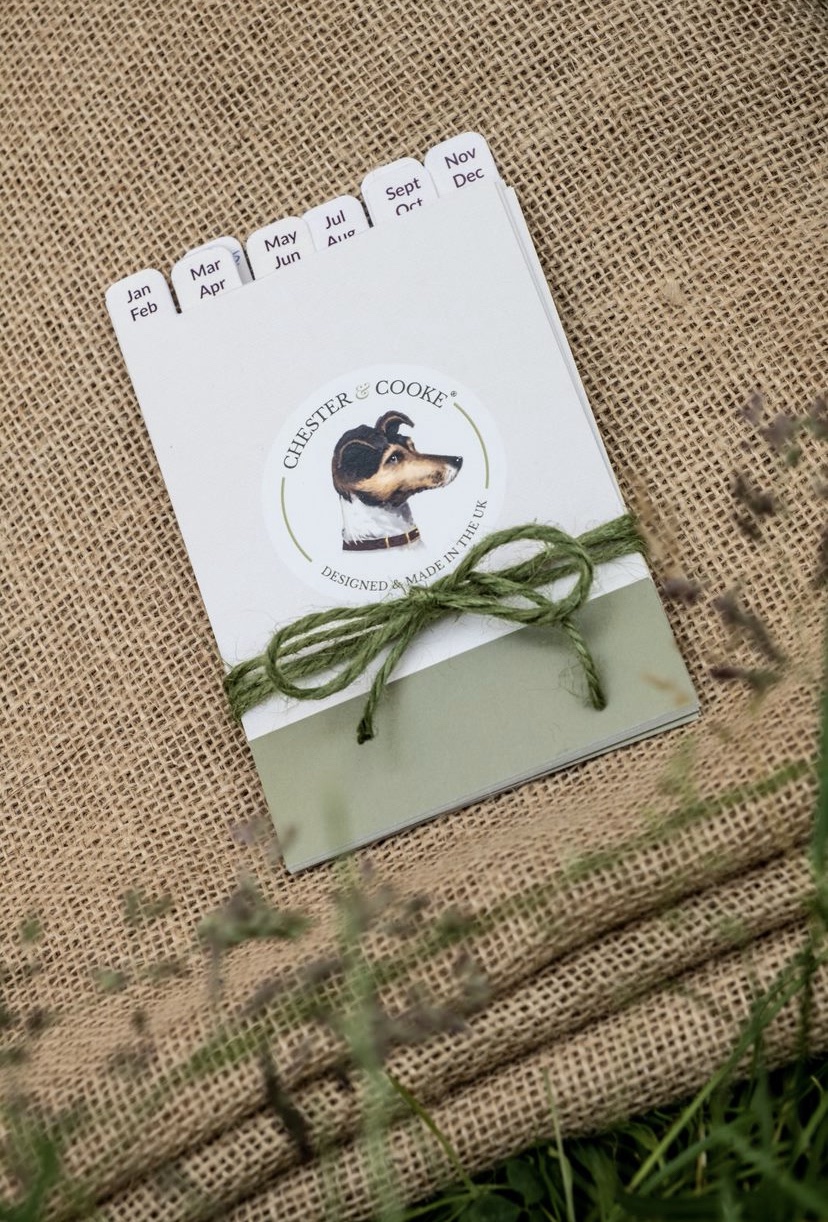 Gardening jobs for June –  Pinch out the side shoots on your tomato plants.
How are your tomato plants doing?  I've got mine in pots this year. To get the most out of your plants and get the best crop, pinch off any side shoots so the plant grows up and the energy will go into fruit production.
This article gives you lots of hints and tips for growing great tomato plants.
https://www.gardenersworld.com/plants/tips-for-growing-better-tomatoes/
How to achieve Blooms all year round, complete your garden planner.
You can find your own FREE copy of my garden planner here. It is a great way to help achieve Blooms all year round.
How to use your Planner
Take a walk around the garden and make a note of anything in bloom, where you have foliage and where you have gaps. Making notes on your garden planner, taking photos or videos is also really useful.
Now it's time to do some research on what plants will be suitable for June and for the areas that are in need of plants. Make an assessment of the areas that need plants at this time of year making notes of the soil and position, which will then help with your research
Obviously if you are planning for blooms this month, you won't see the blooms till next year, So if you are using my planner try to plan ahead to establish what you can sow or plant earlier to enjoy later in the year. This time next year hopefully you would have worked out a plan and been planting throughout the year.  You will then gradually create your garden to have some element of blooms all year round.  
Useful Websites
I find these websites really helpful because they help you understand what plants will be suitable where. The Anglia bulb company has a great system where you can select when you want the bulbs to flower, So this is great for planning ahead. Don't forget to check the conditions and suitability of the plant for your garden.
https://www.angliabulbcompany/springhas 
Your final gardening job for June is to complete the part of the chart with the decision on what seeds to add to your shopping list and if the time is right, you can make your purchase and store them in your Seed Box ready.
I hope you have enjoyed reading about the gardening jobs for June & learning how to achieve blooms all year round.  I hope you enjoy doing your jobs and look forward to seeing you in June for our jobs next month. You can purchase any of our Seed Boxes, divider cards and other gardening products in our shop here.
Thanks for reading. 
Liz