You don't need to be a country person to need a wooden Boot Puller, they can be used by gardeners, walkers, equestrians, or could be used with football boots. – You may know them to be called Boot Jacks, they are mainly used to help you remove your wellies but can also help you get all sorts of footwear off your feet.
5 Love languages
Lets first explore love languages. – These are the ways that people feel loved, its different for everyone and its great to know which love language is your partners, wife's, husband's, girlfriend's etc preferred language.  You are then in a fantastic advantage when it comes to showing them you love them.
These are the 5 LOVE Languages you need to be aware of so you can work out how your partner feels they are loved. – If you really don't know, ask them and you can see if they know what yours is too, it's a great conversation which will then really make you think in a different way of how you behave towards your partner. (obviously for the better.)
Words of affirmation – Some people like to hear the words – I Love you, and words confirming your love for them and encouragement of things they do and say. – They may like to hear that you appreciate the way they do something or saying how gorgeous they look. – this boosts confidence and self-esteem, but for some people these words go a step further and really warms theirs hearts to know they are loved.
Gifts – For some people receiving gifts is how they feel they are loved, but not just chocolates and flowers – a practical gift that they can see and use tells them over and over again that they are loved.
Acts of service – Another type of love language is having things done for them, such as taking your partner a cup of tea in bed each morning. (The lovey Mr Cooke spoils me each morning this way and I love it.)
Touch – Some people feel really loved when they are given a cuddle or hold hands, and really feel loved through affection.
The last type of love language is spending time together. (This is my love language, recently Simon has started coming to help me do the horses on Sunday mornings, I just love him being there, it's taking the time, to spend it with me, that really makes me feel happy and loved.)
So going back to the Wooden Boot Puller  – How does it say I Love you?
Wooden Boot Pullers with Words of Affirmation
We have 15+ different engraving styles including.
I Love You
Love you, Mud and All
You & Me
These words will be affirmations to the person who loves to hear it. You could even personalise it, which will be a massive, (I LOVE YOU) for the type of person who has this as their love language.
Have a look at my blog on making your home unique with personalised home décor. This may give you some inspiration for how to personalise an item.
A wooden boot puller as a Gift
For the person who likes to be given a gift these will satisfy that love language and you can also tailor it to their hobbies. Such as head gardener, Head Groom, horse lover or for the man who likes to be in the shed there is one for them too.
Acts of Service
Giving a Wooden Boot Puller to someone who needs help getting their wellies or shoes off, is a useful & thoughtful gift and will also come under the act of service, love language. Not only will you be helping them do something that is a struggle, but you possibly could be helping take the heave hoo out of taking wellies off and help any potential back pain from bending. Need to understand why we should use a Boot Jack.  Check out the reasons here.
Spending Quality Time Together
If you know your loved ones love language is Quality time, Why not like Simon take the initiative and spend more time with them, pull on those wellies and go for a country walk once a week.  It has so many benefits. Not just Showing your love for your partner but its Healthy for your mind and body and connects you with nature. To help with your new quality time and more for a reminder for you a gift of a wooden boot Jack to take those wellies off when you get home for your cuppa is just the thing. It will also be the reminder that will be saying to you Quality time is needed lets go for a walk.
'Quality Time' would be great as personalised engraving for someone with this love language.
If walking in the countryside is new for your and you have just invested in welly boots check out my blog on reasons you should use a welly rack to store your wellies.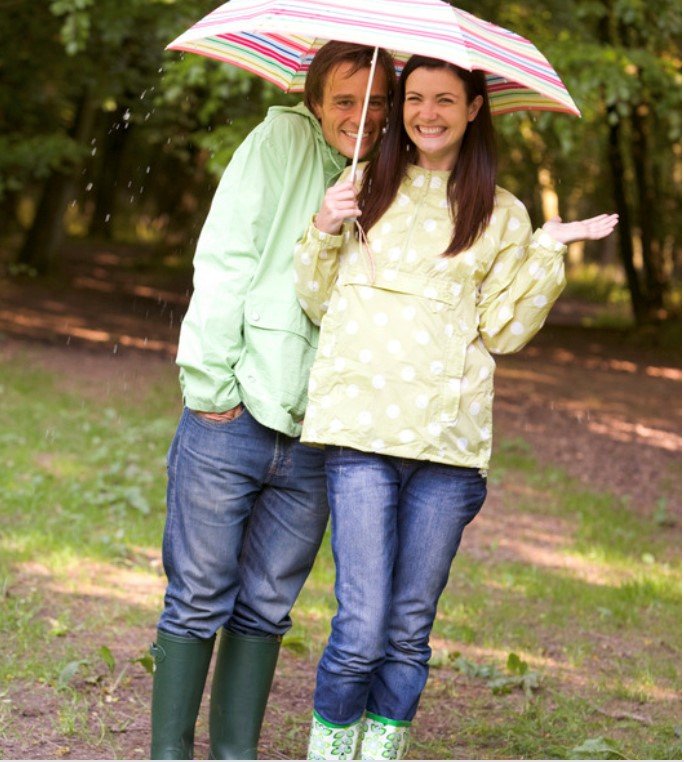 I hope you have enjoyed reading about love languages and how a wooden welly puller can show your partner you love them. I really hope you can get out and enjoy the countryside together and learn what love languages you both are, so you can really feel the Love you both deserve. Happy walking folks. To purchase a Wooden Boot Jack for your loved one you check them out here.
Liz.