If you are going to invest in a Personalised welly rack you need to read reviews and testimonies to be sure your investment will be a good choice. I have put together my favourite reviews from Trust Pilot, Etsy and Google to help show you that a Chester & Cooke Personalised welly rack will be a great choice for your home.
A personalised welly rack is an organised place for your boots to live.
The welly racks at Chester and Cooke come in sizes from 2 pairs like below up to 5 pairs.  They also have the additional option of a shelf. This is great to hold your walking boots toddler boots or other accessories.  Our wall mounted welly racks are strong and sturdy and also has the addition of a utility hook to hang your Boot Jack or Dog leads.
You can shop my 2 pair welly rack and Boot Jack set HERE which will give you a discount.
Amazing personalised customer service.
I love to receive great customer service it makes a shopping experience so much more enjoyable.  That's why I aim to always give the best friendly helpful service I can. I am always just an email or message away for help if you need it.
Personalised welly racks with Great Quality and Perfect customisation.
If you are stuck for ideas of how to personalise your boot rack you can have a read of my blog. How to make your home unique with personalised Decor.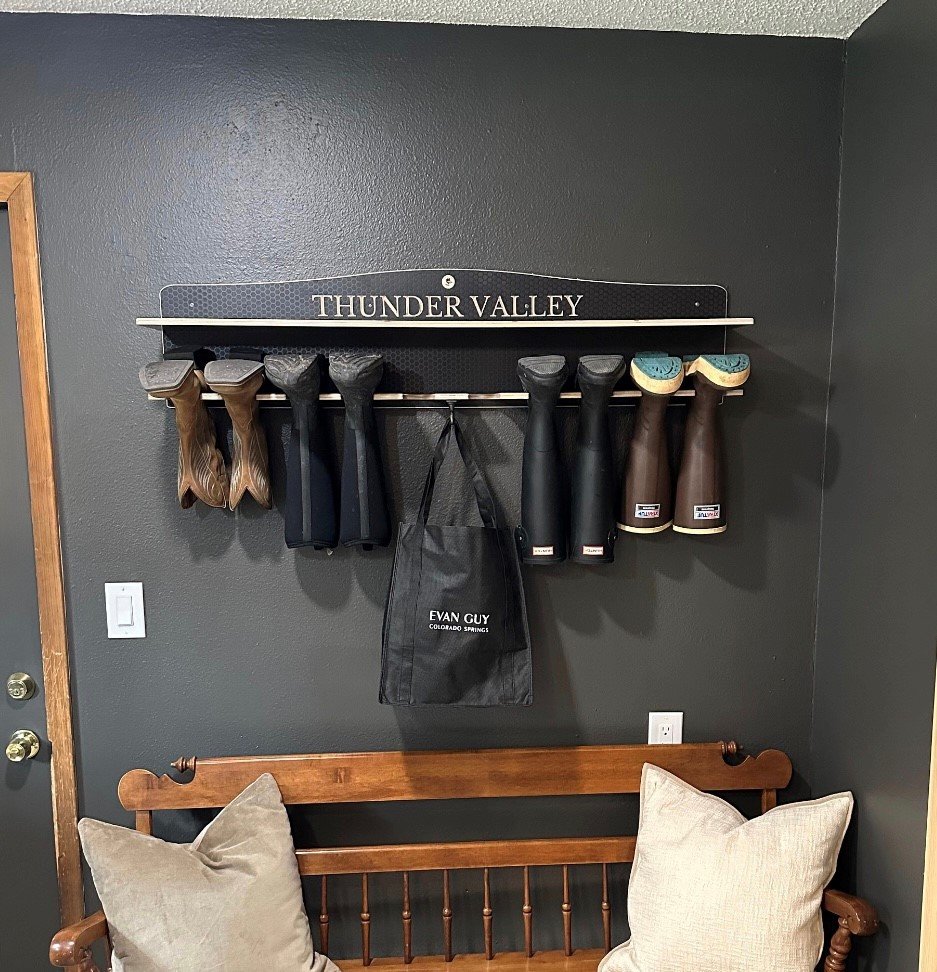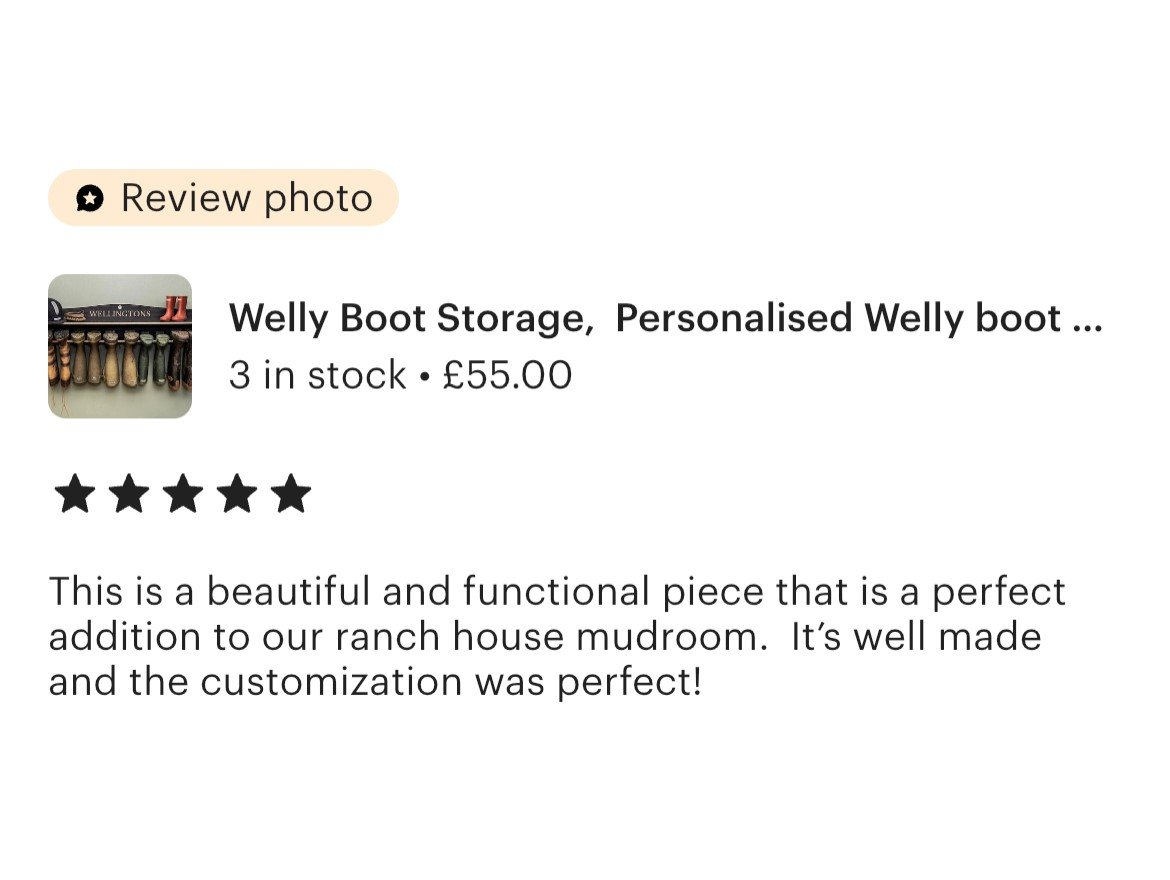 Fast shipping of Personalised Welly racks.
I try my best to get a good turn around with our personalised products. We can usually do them within a few days however as the festive season approaches it may be a little harder.  My aim will still get them out as fast as I can to you.
SHOP WELLY RACKS HERE
I hope these reviews of our Personalised Welly racks helps you trust that we offer great personal customer service. We make high quality customised products that we make with love and care.  I love to make your welly rack a special item for your home.
You can shop Personalised Welly racks HERE.