Using a herb planter offers several advantages for growing herbs. Here are some compelling reasons to use a herb planter:
Herb Planters optimise your space 
Herb planters allow you to maximise the use of limited space, particularly if you have a small garden, balcony, or indoor area. With a planter, you can grow herbs on your windowsill in a compact and organised manner, making the most of the available space.
A Herb planter gives easy access to your herbs 
Having a dedicated herb planter on your windowsill makes it convenient to access your herbs. You can place the planter near your kitchen or outdoor cooking area, ensuring that fresh herbs are easily within reach when you're preparing meals. This accessibility encourages you to use herbs more frequently, enhancing the flavours and nutritional value of your dishes.
Allows you to have them to hand. 
Many herb planters are lightweight and portable, allowing you to move them around based on sunlight requirements. This flexibility enables you to optimise sun exposure in your home as required, to help with there growing conditions but also the portability means you can either have them next to you in the kitchen or by your side at the BBQ.
Pots & saucers in your Herb Planter provides Drainage 
Our Chester & Cooke Herb planters come with pots and saucers, ensuring that excess water can drain away. Proper drainage prevents waterlogging and helps maintain healthy root conditions for your herbs. It also reduces the risk of root diseases caused by overly moist soil.
Minimising the need to weed
Herb planters help reduce weed competition for your herbs because they are grown in containers. You can prevent invasive weeds from infiltrating the growing area, making it easier to maintain a clean and weed-free herb garden.
Adds style and organisation to your kitchen
Herb planters add beauty and visual appeal to your Kitchen. Our planter comes in either dark brown or grey. Our standard version has the word Herbs or they can also be personalised allowing you to choose a planter that complements your Kitchen. Furthermore, using planters helps create an organised and tidy kitchen, enhancing the overall aesthetics of your home or your outdoor BBQ area.
You can purchase yours Here.
Using a herb planter provides numerous benefits, including efficient space utilisation. Easy access to fresh herbs, controlled growing conditions, and an aesthetically pleasing herb garden. It's a practical and enjoyable way to cultivate herbs for culinary, medicinal, or aromatic purposes.
I use Coco & Coir compost in our Herb planter kits, which is fantastic to use and is peat free. If you are interested to understand why we should all be thinking about going Peat free you can read my blog here.
If you don't need the full kit and just want a planter you can purchase yours Here. We also offer personalisation.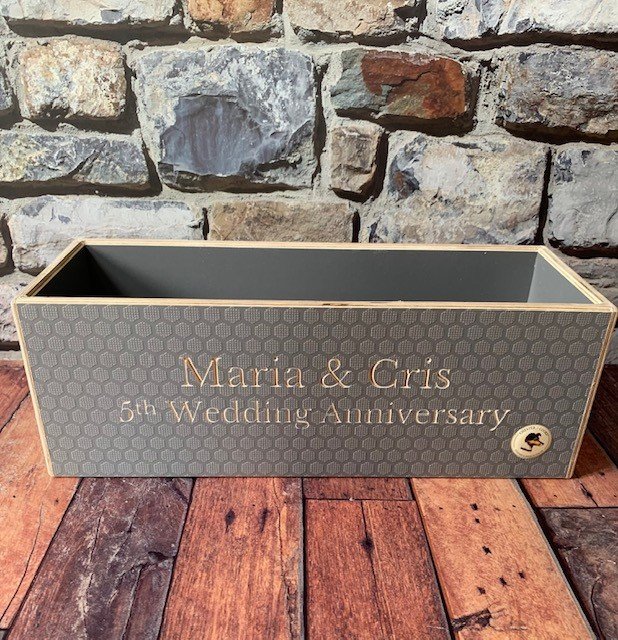 I hope you have enjoyed reading about the reasons to use a herb planter. You can shop other gardening and home items from Chester & Cooke Here
Thanks for reading
Liz