I can now officially say my Welly Rack has been featured on TV!
I received a surprise email from the producer of ITV's 'Love Your Weekend' Hosted by the wonderful Alan Titchmarsh. He was very interested in our welly rack and wanted to know more about us, our sustainability, how we started and our links to the countryside. I was so thrilled as he wanted to feature our welly rack. I explained how they come in different sizes, with or without a shelf and we also personalise them.  As the show is called Love your Weekend he wanted a play on words and we personalised it to say 'Love your Wellies'. So we quickly got one made up along with an extra gift of a Boot jack and I couldn't miss the opportunity of sending Alan a personalised Seed Box,  With some Seed Divider cards to help him get organised.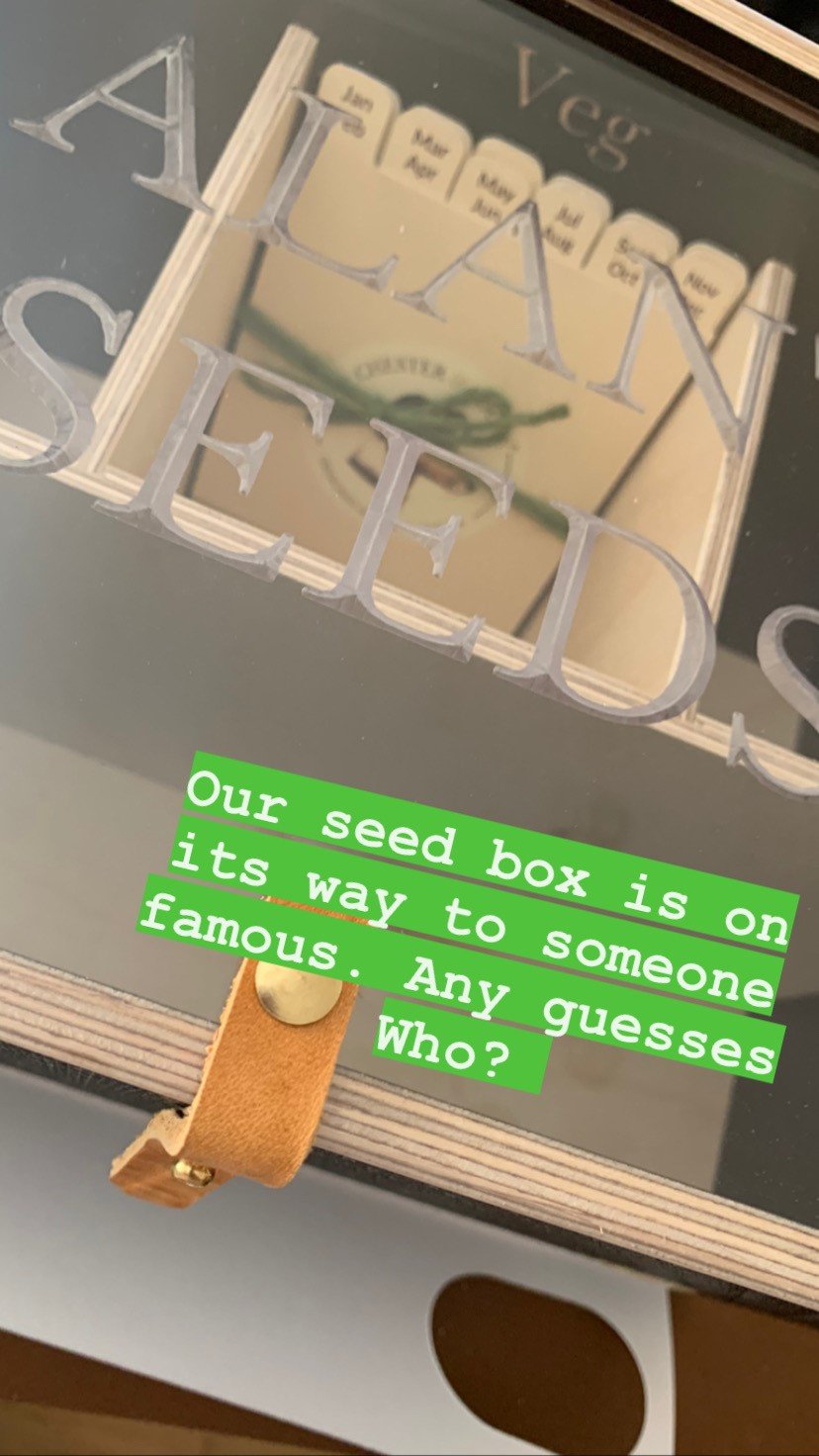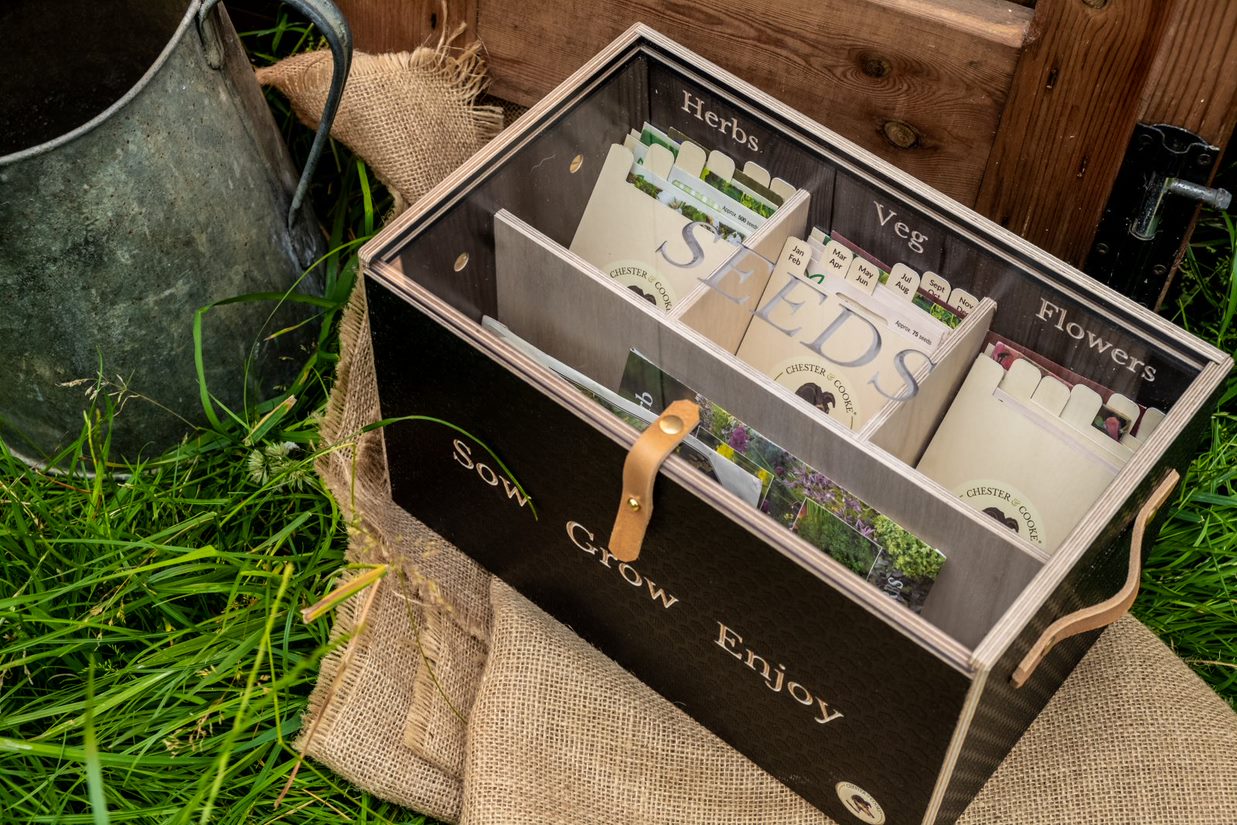 We quickly sent it out as they were filming the next week in Hampshire.
TheTvcarpenter Wayne Perrey also hosted alongside Alan to fix our welly rack to the side of an outside storage unit he had made. Wayne was fantastic and kept me up to date with the filming and sent me this wonderful photo of them filming the show.
I am so thrilled! It's a fantastic show and really loves to celebrate all that is great about the British countryside, including arts, crafts, manufacturing and produce. We were featured on Sunday the 19th September. You can watch it Here. Series 3 Episode 3.
To top off all the excitement, Alan then wrote to me to Thank me for his seed Box. On this wonderful postcard of his garden by Peter Malone .  Its definitely being framed.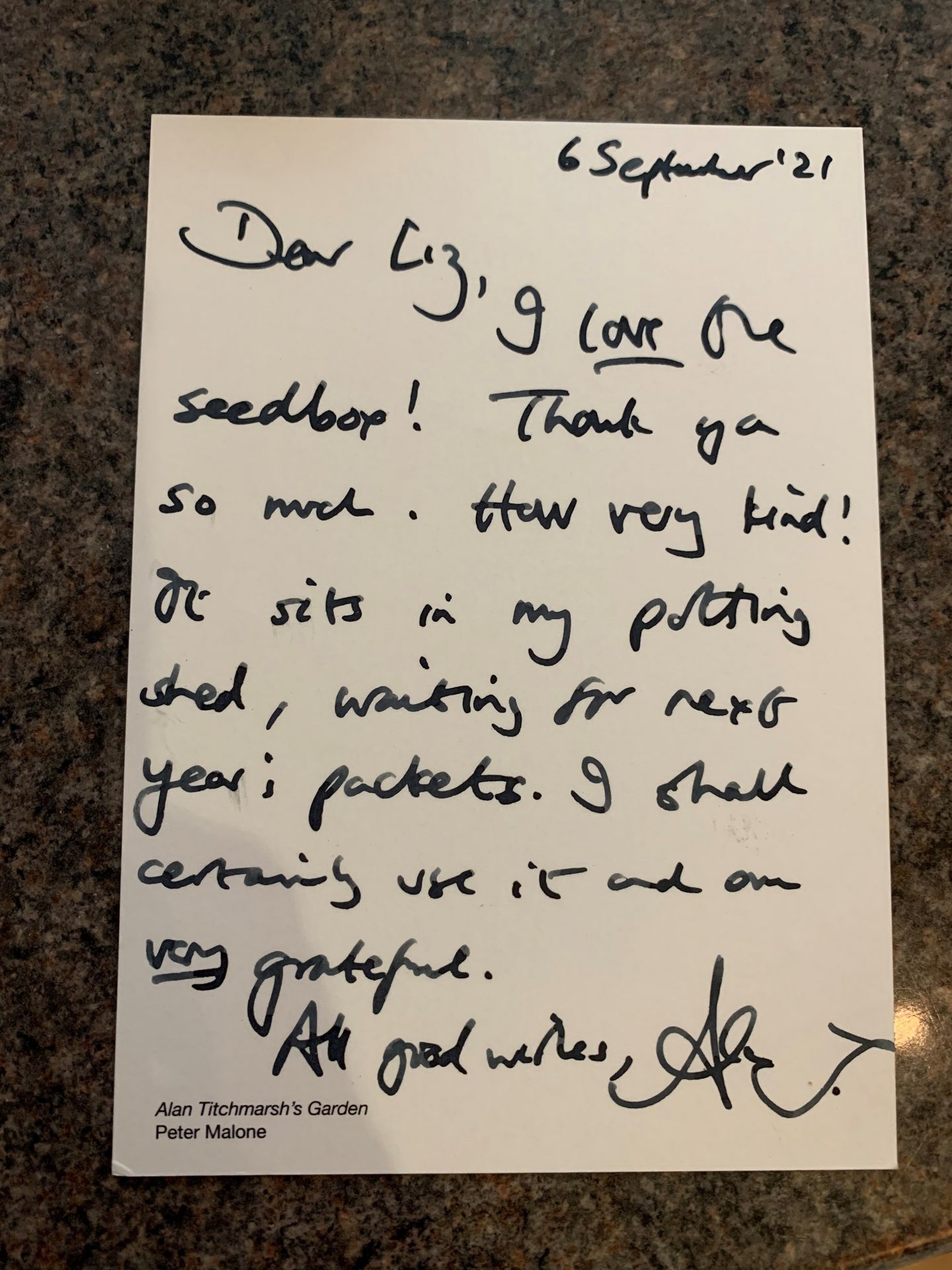 For any gardeners out there I would highly really recommend @ITV's 50 shades of Green To celebrate Alans 70th Birthday and 50 years spent in gardens around the world, Alan Titchmarsh counts down some of his favourite green spaces with friends and experts who share his passion. It is truly a wonderful show and at number 1 you will see Alans very own garden and even his potting shed.  So I can imagine his new Seed box nestling there amongst all his wonderful garden tools.