In the UK, September is starting to mark the transition towards autumn in the garden. Here are some essential gardening jobs for September.
Order those spring bulbs & Seeds: 
This is the best job (I get so excited) so I have put this 1st on my list. Grab your garden planner and decide what areas you want to focus on. Where you are lacking in colour in the spring months, and what are your favourite blooms.
If you don't have a planner don't worry you can download one here.
Get the Chester & Cooke Garden Planner
I'm so excited to have ordered a shed load of alliums, and also the gorgeous Mariposa Lily (Calochortus Cupido) I named my foal after this flower as her Mum is called Lily, and I needed a name starting with M. So fingers crossed I have a good crop of these next year.
You could also think about daffodils, crocuses and hyacinths for a great show of colour.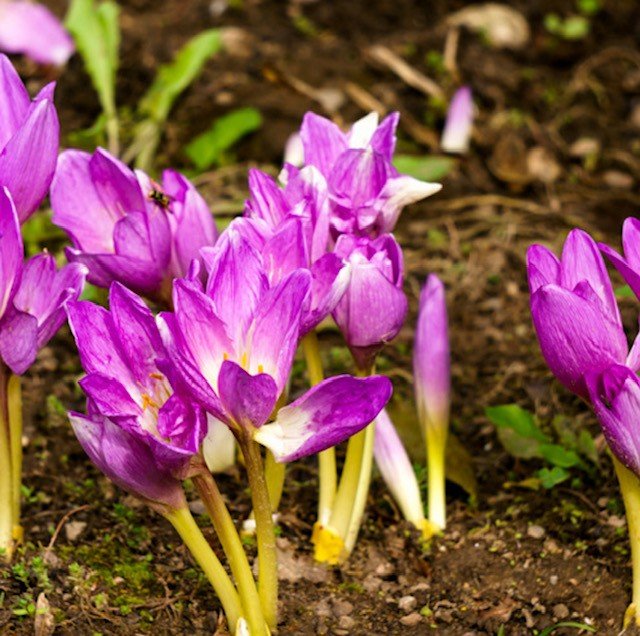 I thoroughly recommend the Anglia Bulb company, this is a super website, helping you to find bulbs per the month of bloom. Plus you can select free bulbs as a thank you.  WIN WIN.
Buy your seeds – Now is a great time to get ordering some seeds to save you some money. You can still sow veg seeds now for your winter harvest spring cabbages and spinach, winter salads, broad beans and peas. For harvest  next spring you can sow onions and garlic.
As it is starting to get late to sow a lot of seeds, these are now reduced so you can get some real bargains.  Seeds can last years so don't worry if you can't use them this year you will be able to use them next year. Check out https://www.thompson-morgan.com/seeds-to-sow-now for some great ideas.
Need a seed box to store them in look no further.
My seed box now has an alternative option from leather for the catch and handle especially for my vegan customers.
Shop seed boxes HERE.
Gardening jobs for September – Watering
September can still be a dry and warm month, so make sure to water your plants regularly. Especially rhododendrons this ensures that next year's buds develop well.
Water your greenhouse plants early in the morning so the plants are drier by the evening to discourage diseases, moulds and mildew. 
 If you are too busy to water each day perhaps check out my blog from June which focuses on different types of watering systems. You can find it here.
https://chesterandcooke.co.uk/2023/06/gardening-jobs-for-june/
This is a great time to install some water butts ready for the rains in autumn. 
Gardening jobs for September – Deadheading & Pruning
Keep deadheading, your annuals, dahlias and roses to encourage prolonged flowering. 
Prune late summer-flowering shrubs such as Helianthemum & climbing roses. 
Crops to harvest in September 
If you have a vegetable garden, September is a time for bountiful harvests. Potatoes, runner beans, raspberries and black berries are ready to harvest. 

Pond care
If you have a pond this is a good time to get ready for autumn. 
Clear any weed from your pond and netting it will help stop unwanted leaves falling in it when the trees start to shed.  Rotting debris in your pond needs to be avoided. 
Gardening jobs for September –
Divide your herbaceous perennials. 
This will keep your plants healthy and vigorous year after year and give you more plants throughout your garden.
If you're not sure how to do it.  This is a great article to give you step by step guidance.
https://www.rhs.org.uk/plants/types/perennials/dividing
Greenhouse care 
If you shaded your greenhouse earlier in the year towards the end of September will be a good time to remove this so your plants will get maximum daylight.
As the nights get cooler, shut your greenhouse up in the afternoon to trap the heat in.
It's time to give your green house a clear out of unused pots to ensure everything is nice and clean and tidy.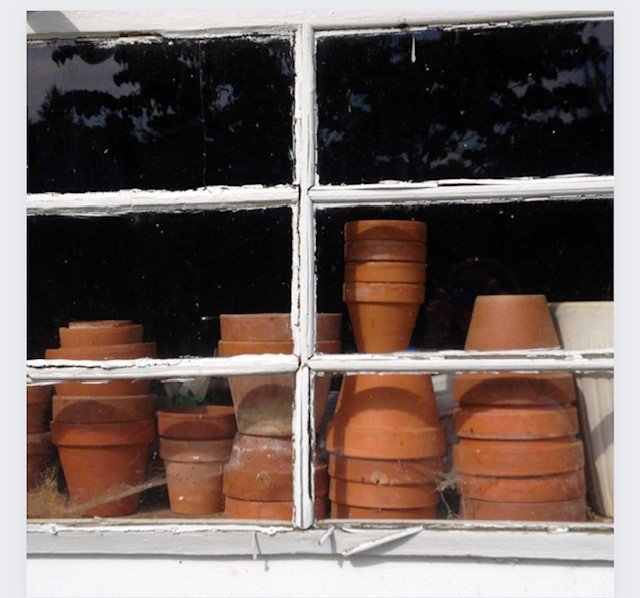 Remember to sit back and enjoy your garden too. We can still have beautiful weather in September so make the most of it.  I hope you have found these gardening jobs for September useful.
Happy gardening!
Liz